By Débora Prado
Published on
Page last updated on
Recently, APC member Colnodo celebrated an important milestone in Colombia: the Pueblo Nuevo Indigenous reservation and the Caldono community received two important visitors, the country's President Gustavo Petro and ICT Minister Sandra Milena Urrutia.
The state officials travelled there to learn more about the Red del viento (Jxa'h Wejxia Casil in Nasa Yuwe) – a community network providing internet and intranet access – created in 2020 in consultation with Indigenous communities of the Nasa people, FARC ex-combatants and peasant communities so that they could have their own means of communication.
Estoy conectado desde una comunidad de Conectividad llamada Yxah wejxia en el resguardo Nasa de Pueblo Nuevo en Caldono, Cauca. Sirve a 859 personas.

Hay en Colombia mas de 3.000, aqui demuestro que son posibles..

— Gustavo Petro (@petrogustavo) February 22, 2023
The visit is a positive landmark for the recognition that community networks are bringing connectivity in areas ignored by commercial providers – which was precisely one of the recommendations of the Forum of Community Networks in Colombia, held by Colnodo and others in the country on 21 November 2022.
Going beyond recognising the contribution of community networks, the set of recommendations proposes some concrete steps to create a more enabling environment for community-led connectivity like the Red del viento in Colombia, such as mechanisms to facilitate their access to the national fibre network at affordable prices. The recommendations are the result of collaboration among various civil society organisations and community network builders that have being fostering a vibrant movement in the Latin America and the Caribbean (LAC) region.
The Forum was an opportunity for representatives of this movement to meet in person and exchange reflections and knowledge. Beyond Colombia, AlterMundi shared a success story from Argentina; recently, two public programmes in support of community-led initiatives were designed in participatory processes – the Roberto Arias and the Barrios Populares. Experiences from Mexico, Costa Rica and Ecuador were also shared. A letter from Brazil was read, calling for more support for community networks in the country and region.
Inspiring initiatives like these show that connectivity cannot be an end in itself, but a process linked to strengthening people's self-determination, agency and rights.
A vibrant movement in LAC
A diverse range of people with different backgrounds are building community networks in many countries in the LAC region. More than crafting solutions to the digital divide, they are demonstrating that community networks can be a process in which technologies, communications and access are moulded to meet local realities, dreams and needs.
Some of them were together right before the Forum in Colombia, during the LocNet Regional Meeting, held from 17 to 20 November 2022 in Fusagasugá. LocNet is the acronym for the Local Networks initiative, a collective effort led by APC and Rhizomatica in partnership with people and organisations in Africa, Asia and LAC to directly support community networks and to contribute to an enabling ecosystem for their emergence and growth.
The regional meeting brought together people involved with community networks in various ways to share their learning and nurture each other after completing a cycle of projects being implemented in the region. It was also an opportunity to weave dreams together and plan for the coming years. Their experiences and reflections, as well as the joy of being together, were captured in this inspiring video:
Subtitles are available in English, Portuguese and Spanish at the video player menu at the right bottom.
As the movement strengthens in LAC, these community-led initiatives hope to find more support to rely on local knowledge to challenge the many layers of colonial legacies faced by the communities to keep their people and environment safe.
Among the ways of reaching such a goal, participants pinpointed the dialogue with government representatives, so that they fulfil their role in building an enabling environment in terms of policy, regulation and financing to community networks. But their message goes far beyond and speaks about fostering a future of multistakeholder collaboration towards building communications for good living, as well as linking connectivity with circular economies.
Looking ahead, they wished to keep learning from each other, while challenging power relations within community-led initiatives, such as gender imbalances. Above all, they expressed their wish of keeping alliances alive in the region, so communities can continue nurturing each other despite all the challenges.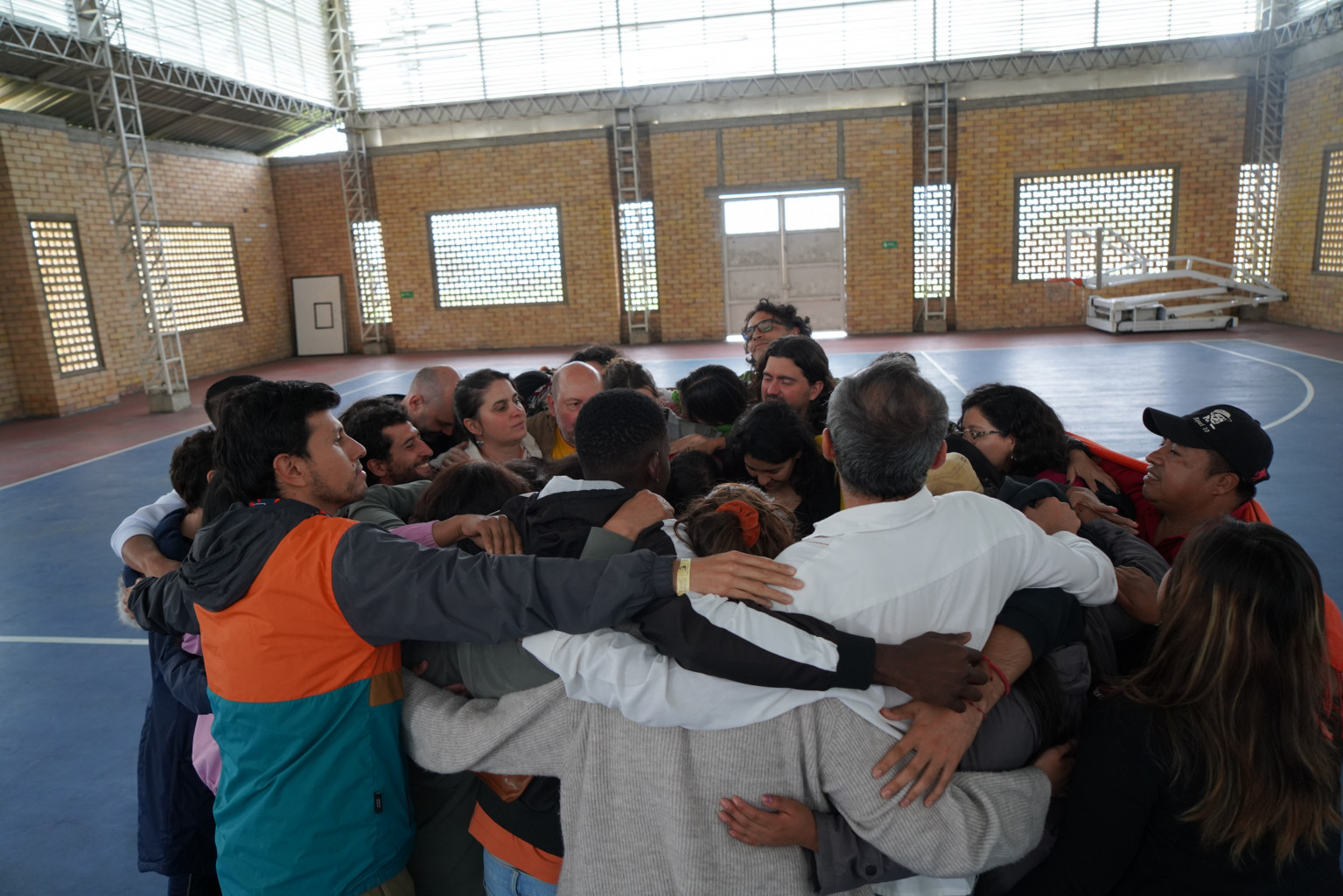 The regional LocNet meeting was focused on the LAC region and drew participants who were representing organisations and communities involved in projects supported by LocNet in the region (find out more about them here and here). People from Colombia, Mexico, Costa Rica, Brazil, Ecuador and Argentina came together, representing a wide range of organisations and initiatives: APC, AlterMundi, Colnodo, Portal Sem Porteiras, TIC AC, REDES A.C., Instituto Bem Estar Brasil, Rhizomatica, Wiki Katat, Asociación de Mujeres Cabécares de Alto Pacuare, Sula Batsu, Intervozes, Hackers Comunitarias, Coolab, Projeto Saúde e Alegria, Proceso de Comunidades Negras, CONAIE, Tosepan Titataniske and WACC.
If you are interested in keeping yourself up to date with news and information around community networks and local access, we invite you to subscribe to the local access newsletter that the Association for Progressive Communications (APC) sends out once a month.
Photos: Dario Celestino