APC's Mike Jensen and Ermanno Pietrosemoli join the Internet Hall of Fame
It is a week of celebration for APC, with two of our closest friends and internet pioneers joining the Internet Hall of Fame. Mike Jensen and Ermanno Pietrosemoli are two of the latest recipients of this honorary lifetime achievement award administered by the Internet Society (ISOC), which recogn...
Community networks at the Africa Internet Summit
Networking with educational institutions on community networking and advocacy efforts on TV White Space were our main interests when we accepted participating in the Africa Internet Summit, between 22 May and 2 June in Nairobi. My colleague from Fatsuam Foundation Yakubu Ezekiel and I attended this summit thanks to an APC grant for a project titled "Community Networking in Conflict Situations".
Columns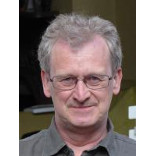 Inside the Information Society
David Souter writes a weekly column for APC, looking at different aspects of the information society, development and rights. David's pieces take a fresh look at many of the issues that concern APC and its members, with the aim of provoking discussion and debate. Issues covered include internet governance and sustainable development, human rights and the environment, policy, practice and the use of ICTs by individuals and communities.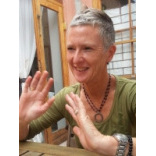 The internet of memory: Stories from the APC community
What were information and communication technologies like in the 1980s and 1990s? What are the stories of the genesis and evolution of non-profit computer networks working for social change? Twice a month, this section will take a historical look at the APC community's journey of internet activism and make links to where we are now. Join Jennifer Radloff in this retrospective trip exploring the connections between the past and the present.