Internet Rules: Unboxing Digital Laws in South Asia workshop 2020
Over the course of the week from 23 to 27 November 2020, the workshop will cover a variety of topics including ICT laws and jurisprudence, access, infrastructure and internet shutdowns, freedom of expression, gender and vulnerable groups, and legal methodology and process, among others.
Rambles of everyday resistance
A beautiful essay that explores how to navigate the complexities of sexuality and personhood for Ethiopians, and how the traditional form known as qene or wax-and-gold is the perfect metaphor for negotiating and living dual realities.
Columns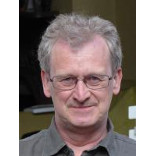 David Souter writes a weekly column for APC, looking at different aspects of the information society, development and rights. David's pieces take a fresh look at many of the issues that concern APC and its members, with the aim of provoking discussion and debate. Issues covered include internet governance and sustainable development, human rights and the environment, policy, practice and the use of ICTs by individuals and communities.