7amleh: Know your digital rights
7amleh has published the first guidebook to Palestinian digital rights in Arabic and English. "Know Your Digital Rights: Towards a Safe, Fair & Free Palestinian Digital Space" gives an overview of the digital rights of Palestinians.
Free online course on media freedom in Africa
The University of the Witwatersrand in Johannesburg is launching the third iteration of their online course Media Freedom and Freedom of Expression in Africa. The updated version includes a session on African media in the time of COVID-19 as well as the impact of the pandemic on journalists....
Cummunity standards
Globally there has been a recorded surge of domestic violence against women especially, but has there been an increase in violence online? Morgan Barbour shares how she has dealt with increased violence and harassment online since the lockdown began, and how it is now part of her art.
Columns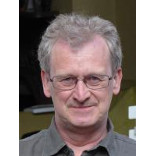 David Souter writes a weekly column for APC, looking at different aspects of the information society, development and rights. David's pieces take a fresh look at many of the issues that concern APC and its members, with the aim of provoking discussion and debate. Issues covered include internet governance and sustainable development, human rights and the environment, policy, practice and the use of ICTs by individuals and communities.