The COVID-19 pandemic in Africa and human rights
APC with members of the African Declaration on Internet Rights and Freedoms Coalition called on authors from the region to develop a series of reports on the COVID-19 pandemic in Africa and human rights. Read the summaries of the 19 papers here.
Privacy in the time of a pandemic: How is your data doing?
This first piece in a three-part series using a feminist data justice perspective to understand artificial intelligence, privacy and data protection in South Africa looks at data and the right to privacy focusing on the current health pandemic.
Efficient tabbed browsing for increased productivity
When working online, we need any help we can get to obtain a little boost in productivity and take a step further in understanding the profound change of the working landscape in the digital era. This guide for efficient tabbed browsing will show you how to stay on top of these challenges.
Columns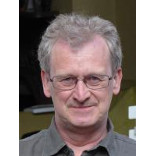 David Souter writes a weekly column for APC, looking at different aspects of the information society, development and rights. David's pieces take a fresh look at many of the issues that concern APC and its members, with the aim of provoking discussion and debate. Issues covered include internet governance and sustainable development, human rights and the environment, policy, practice and the use of ICTs by individuals and communities.