EngageMedia is hiring a Program Director
EngageMedia is looking for a Program Director to oversee our Digital Rights and Video for Change initiatives, to coordinate program staff and consultants, strengthen networks, contribute to fundraising, and work closely with the Executive Director. The position may be based in any major Southeast Asian hub, or Yogyakarta, Indonesia, and applications are due June 18, 2018.
Decolonising the internet: Second International Cyberfeminist Meeting
The aim of the event was to bring together feminist and women's movement leaders who use the internet as a political and communications tool in their activism, in order for them to share their experiences, discuss the development of safe spaces and digital self-defence, and carry out a critical assessment of digital technologies and spaces.
Columns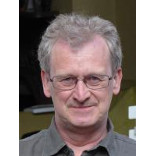 Inside the Information Society
David Souter writes a weekly column for APC, looking at different aspects of the information society, development and rights. David's pieces take a fresh look at many of the issues that concern APC and its members, with the aim of provoking discussion and debate. Issues covered include internet governance and sustainable development, human rights and the environment, policy, practice and the use of ICTs by individuals and communities.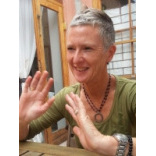 The internet of memory: Stories from the APC community
What were information and communication technologies like in the 1980s and 1990s? What are the stories of the genesis and evolution of non-profit computer networks working for social change? Twice a month, this section will take a historical look at the APC community's journey of internet activism and make links to where we are now. Join Jennifer Radloff in this retrospective trip exploring the connections between the past and the present.