Inside the Digital Society: A better environment for the internet
Digital technology has potential to improve energy efficiency (and other processes as well), which could contribute to a lower carbon future, but it's also the fastest growing source of energy consumption (and so carbon emissions in the world today) – as well as one of the fastest growing sources of pollution.
Columns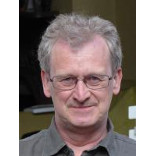 David Souter writes a weekly column for APC, looking at different aspects of the information society, development and rights. David's pieces take a fresh look at many of the issues that concern APC and its members, with the aim of provoking discussion and debate. Issues covered include internet governance and sustainable development, human rights and the environment, policy, practice and the use of ICTs by individuals and communities.