100 days for Alaa Abd El-Fattah
As we are nearing the end of 2018, we want to remember the human rights defenders from our community who are currently facing prison, disappeared or have been killed in retaliation for their work.
Reporting back from Decolonizing the Internet 2018
This July, nearly 100 people gathered to share a two-day space in Cape Town, in a quest to discuss and strategise around decolonisation, knowledge and the internet. We are pleased to release the "Decolonizing the Internet 2018 Summary Report", to share more about what happened at this event.
5 thoughts on online content moderation from an insider
What does content moderation on social media actually entail? How much artificial intelligence and human labour is being used, who is responsible for decisions around the removal of content or what complaints to ignore? An insider from social media companies shares five concise insights.
Columns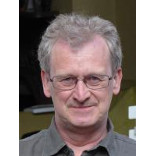 Inside the Information Society
David Souter writes a weekly column for APC, looking at different aspects of the information society, development and rights. David's pieces take a fresh look at many of the issues that concern APC and its members, with the aim of provoking discussion and debate. Issues covered include internet governance and sustainable development, human rights and the environment, policy, practice and the use of ICTs by individuals and communities.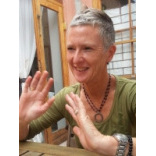 The internet of memory: Stories from the APC community
What were information and communication technologies like in the 1980s and 1990s? What are the stories of the genesis and evolution of non-profit computer networks working for social change? Twice a month, this section will take a historical look at the APC community's journey of internet activism and make links to where we are now. Join Jennifer Radloff in this retrospective trip exploring the connections between the past and the present.