Inside the Digital Society: A world without work?
This week, I'll comment on a new view of long-term employment and unemployment in the digital age, from Oxford economist Daniel Susskind. A World Without Work, he calls it. I'll agree with his core arguments but challenge the optimism of his conclusion.
Inside the Digital Society: Revisiting 1984
As the Digital Society develops, more and more people worry that it won't be the Utopia that internet pioneers once dreamed of; that it might even turn out to more like the dystopias that have featured in film and fiction over the years.
Columns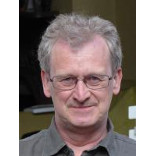 David Souter writes a column for APC twice a month, looking at different aspects of the information society, development and rights. David's pieces take a fresh look at many of the issues that concern APC and its members, with the aim of provoking discussion and debate. Issues covered include internet governance and sustainable development, human rights and the environment, policy, practice and the use of ICTs by individuals and communities.