New APC member Intervozes: Working with misrepresented groups in Brazil
"Intervozes fights for democracy and freedom, so that everyone from all religions, races and backgrounds can be respected, seen and heard. Enough of invisibility. Join the fight for the right to communicate!" With this statement of principles, Brazilian NGO Intervozes welcomes visitors to its...
COCONET: Southeast Asia Digital Rights Camp to take place in Indonesia
COCONET, named after the coconut plant that is widely grown and used in the Southeast Asian region, also means Connecting Communities and Networks, as it aims to enhance regional networking and to build collaborations with organisations that can help expand and popularise digital rights issues.
Access and beyond: Gendered barriers to internet use
Connecting the next billion, is rightly so, an important issue in ensuring everyone has the choice to access the internet. Women, and in particular those with low levels of income and education, are more likely to be the unconnected. However, gaining access is one thing, but what are the challenges that limit men and women's experience of the internet and present a barrier to access? In this penultimate article reflecting on the finding from Nigeria, Kenya, South Africa and Rwanda, we look at the gendered barriers to internet access and use.
Columns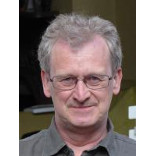 Inside the Information Society
David Souter writes a weekly column for APC, looking at different aspects of the information society, development and rights. David's pieces take a fresh look at many of the issues that concern APC and its members, with the aim of provoking discussion and debate. Issues covered include internet governance and sustainable development, human rights and the environment, policy, practice and the use of ICTs by individuals and communities.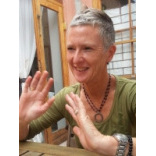 The internet of memory: Stories from the APC community
What were information and communication technologies like in the 1980s and 1990s? What are the stories of the genesis and evolution of non-profit computer networks working for social change? Twice a month, this section will take a historical look at the APC community's journey of internet activism and make links to where we are now. Join Jennifer Radloff in this retrospective trip exploring the connections between the past and the present.