Communications consultancy to support APC's work in Asia
The purpose of this consultancy is to support APC's activities and project-related work in Asia, with particular attention to APC's Challenge project, which focuses on the intersection of expression, religion and hate speech online. Deadline extended until 8 July 2020.
Human rights online at the Human Rights Council 44th session
APC's priorities at this HRC session include the implications of COVID-19 for human rights online, the impact of digital technologies on freedom of assembly and association online, racial discrimination and inequality and new information technologies, and online gender-based violence.
Columns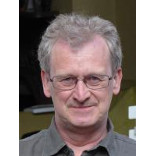 David Souter writes a weekly column for APC, looking at different aspects of the information society, development and rights. David's pieces take a fresh look at many of the issues that concern APC and its members, with the aim of provoking discussion and debate. Issues covered include internet governance and sustainable development, human rights and the environment, policy, practice and the use of ICTs by individuals and communities.