APC at the IGF 2017: Event coverage
The global Internet Governance Forum remains a unique and vibrant forum, producing valuable intersessional work, despite its shortcomings. The overall theme for this years' IGF is "Shape Your Digital Future!". The main subtheme is "New Technologies & Emerging Issues".
APC at the Internet Governance Forum 2017
The Association for Progressive Communications (APC) is mobilising for the 12th annual Internet Governance Forum (IGF) in Geneva, Switzerland, on 18 to 21 December 2017. This page is your go-to resource, compiling all the events hosted and co-organised by APC and its members, and other relev...
My eye opening experience at AfriSIG 2017
The African School on Internet Governance (AfriSIG) 2017 has been both an eye opener and learning curve. When coming here I had no idea of the kind of impact and paradigm shift this school would have on me. The experience has over-exceeded my expectations.
Columns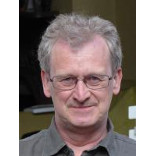 Inside the Information Society
David Souter writes a weekly column for APC, looking at different aspects of the information society, development and rights. David's pieces take a fresh look at many of the issues that concern APC and its members, with the aim of provoking discussion and debate. Issues covered include internet governance and sustainable development, human rights and the environment, policy, practice and the use of ICTs by individuals and communities.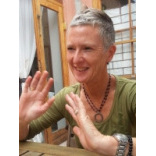 The internet of memory: Stories from the APC community
What were information and communication technologies like in the 1980s and 1990s? What are the stories of the genesis and evolution of non-profit computer networks working for social change? Twice a month, this section will take a historical look at the APC community's journey of internet activism and make links to where we are now. Join Jennifer Radloff in this retrospective trip exploring the connections between the past and the present.