Coconet: What are digital rights?
While human rights have been more clearly defined through the UN Declaration of Human Rights the same cannot be said for the terms "digital", "technology", or the "internet". In that sense, what are digital rights?
REG4COVID: Civil society responses to the pandemic
As a part of the ITU's pandemic response, the platform REG4COVID was launched, providing a space for regulators and civil society organisations around the world to share and discuss their own initiatives. APC asked their partner organisations to contribute to the platform and their submissions have been shared ...
Domestic abuse during COVID-19 includes financial and online abuse
There are increasing rates of domestic violence and abuse during the COVID-19 lockdowns imposed in different countries. This violence includes abuse that relies on online means and includes financial abuse and exploitation, which particularly harm the independence of those who are the targets.
Columns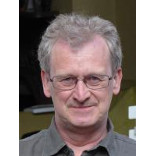 David Souter writes a weekly column for APC, looking at different aspects of the information society, development and rights. David's pieces take a fresh look at many of the issues that concern APC and its members, with the aim of provoking discussion and debate. Issues covered include internet governance and sustainable development, human rights and the environment, policy, practice and the use of ICTs by individuals and communities.