Community networks and COVID-19 in the Americas region
This article presents a compilation of responses from community networks in the face of COVID-19 based on a dialogue organised by APC, as well as articles published by community networks in Argentina, Brazil, Canada, Colombia, Ecuador, the United States and Mexico.
Virtual Summit on Community Networks in Africa
Community-owned networks provide alternative, locally driven and sustainable solutions that are critical in addressing connectivity gaps in Africa. To explore these solutions, the next session of the Virtual Summit on Community Networks in Africa is taking place on 28 October 2020.
Tanzania Tramples Digital Rights in Fight Against Covid-19 As Elections Loom
Since the first case of the coronavirus disease was announced in Tanzania on March 16, 2020, the government has been in the spotlight for its handling of the pandemic. It has denied the severity of the pandemic, suspended media houses, and criminalised Covid-19 related speech through enactment and enforcement of repressive regulations.
Towards Ending Digital Gender Marginalization
A team of staff of CITAD went to Shara in Sumaila local government area of Kano to conduct a COVID-19 sensitization programme for teachers and students as well as parents of Shara Primary School, a community school that CITAD and the community established about four years ago.
Columns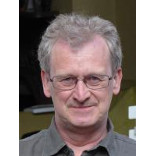 David Souter writes a weekly column for APC, looking at different aspects of the information society, development and rights. David's pieces take a fresh look at many of the issues that concern APC and its members, with the aim of provoking discussion and debate. Issues covered include internet governance and sustainable development, human rights and the environment, policy, practice and the use of ICTs by individuals and communities.