How helpful are helpline numbers?
The COVID-19 pandemic has led to a spike in gender-based violence in India. Helplines and digital tools have been used to reach out to survivors, given the absence of physical services. But women who can't use phones, email or social media are most likely to be entirely excluded from these systems.
Inside the Digital Society: Digital geopolitics
And what do we think the internet is made from, anyway? It is technology or is it people? Is it data moving through the ether (between bits of kit and data centres) or is it those who generate and use the data?
Columns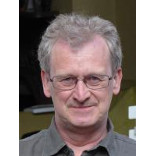 David Souter writes a weekly column for APC, looking at different aspects of the information society, development and rights. David's pieces take a fresh look at many of the issues that concern APC and its members, with the aim of provoking discussion and debate. Issues covered include internet governance and sustainable development, human rights and the environment, policy, practice and the use of ICTs by individuals and communities.