APC has a new board of directors for the period 2020-2023
Every three years, APC members, through their member representatives on the APC council, elect between four and seven directors from among council representatives nominated by members. Here we introduce the members of the new board and share their reflections on what lies ahead for APC.
Include LGBTIAQ+ voices in internet governance conversations
Throughout the sessions I have been sitting in at this year's Internet Governance Forum (IGF), one thought has continuously come to mind: Where is the LGBTIAQ+ community in all of this? We cannot ignore LGBTIAQ+ people in our conversations on the internet, especially not in spaces like the IGF.
Regulating freedom of association amidst the COVID-19 response in South Africa
The global infodemic accelerated in part by the COVID-19 pandemic has raised important debates on how best to respond to the proliferation of false and misleading information online. The Report of the Special Rapporteur on the promotion and protection of the right to freedom of opinion and expression addressed the critical issue of misinformation.
Columns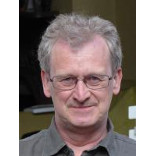 David Souter writes a weekly column for APC, looking at different aspects of the information society, development and rights. David's pieces take a fresh look at many of the issues that concern APC and its members, with the aim of provoking discussion and debate. Issues covered include internet governance and sustainable development, human rights and the environment, policy, practice and the use of ICTs by individuals and communities.