APC member Rhizomatica, winner of the Mozilla Off-the-Grid-Challenge
How do you connect the unconnected? Mozilla and the National Science Foundation posed this question to find innovative wireless technologies that connect people to the internet and to each other. One of the winners of the second round of the "Off-the-Grid Internet Challenge" is APC...
Job opportunity at APC: Digital content curator
APC is looking for a person with strong content organising skills and experience in working with or developing materials used for civil society capacity building to join our communications team. Deadline extended! Apply before 9 March 2018.
What are we looking for?: Research on community networks
Community networks offer an alternative to how connectivity, especially in remote areas, is largely determined by the market or state infrastructure. In this article Tigist Hussen explores the place of gender and feminist analysis in community networks, and specifically in the Zenzeleni network in Mankosi, South Africa. What she finds is surprising, humbling and insightful for researchers and practitioners working with local community networks.
Innovative health financing model at Uzirpur Health Complex, Barisal, Bangladesh
Bytesforall Bangladesh team went to Uzirpur Upazilla Health Complex in Barisal of Southern Bangladesh to document an interesting and innovative health financing model where poor villagers have been connected to a hospital database and were given health cards for the purpose of providing all possible outdoor healthcare services that are meant to be free for them.
Columns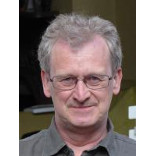 Inside the Information Society
David Souter writes a weekly column for APC, looking at different aspects of the information society, development and rights. David's pieces take a fresh look at many of the issues that concern APC and its members, with the aim of provoking discussion and debate. Issues covered include internet governance and sustainable development, human rights and the environment, policy, practice and the use of ICTs by individuals and communities.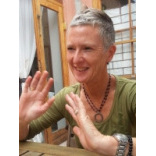 The internet of memory: Stories from the APC community
What were information and communication technologies like in the 1980s and 1990s? What are the stories of the genesis and evolution of non-profit computer networks working for social change? Twice a month, this section will take a historical look at the APC community's journey of internet activism and make links to where we are now. Join Jennifer Radloff in this retrospective trip exploring the connections between the past and the present.