Published on
Page last updated on
Didn't find what you were looking for? Please email us with your question and we will get back to you (we might even add the answer here)!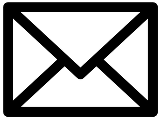 grants@apc.org
----------------------------------------------------------------------------------------------------------------
1. What is the duration of the programme?
The final reports for the research and campaign initiative must be submitted to APC by 31 December 2020.
2. How much is the funding?
The maximum funding awarded is USD 5,000 per initiative.
3. We are already running a project, financed by another funding source. Can the subgrant co-finance it?
The subgranting can co-finance research and campaign projects with up to USD 5,000.
4. Can we use the grant to build on a project previously funded by the same programme?
Subgrants can be used to fund a follow-up project. In order to be eligible to apply, the member must have submitted all the final reports of the previous project.
5. Can we use more than 50% of the grant on equipment and tools?
Submit your budget and we will examine this on a case-by-case basis.
6. If we are awarded a small (research and campaign) grant, are we eligible to also apply for the project grants?
Yes, you can also apply for the project grants.
7. If we complete a research and campaign grant initiative, can we apply for a second research and campaign grant in the same year?
No, each member can only be granted one award per grant category in the same year.
English