Published on
Page last updated on
Publisher:
Association for Progressive Communications (APC)
"Several of the fundamental notions we took for granted as civil society activists have been transformed by the COVID-19 pandemic," begins the preface to the newly launched 2021-2022 Global Information Society Watch (GISWatch) report. This is the start to a complex and urgent deep dive into "Digital futures for a post-pandemic world", the theme of this highly anticipated report that launched on 29 November at the 2022 global Internet Governance Forum (IGF). The full report is now available for download.
The pandemic has brought shifts, innovations and challenges that were unthinkable just a short while ago. The implications for civil society, for our ability to engage in advocacy around technology, will have repercussions for years to come.
Presenting 36 country and regional reports alongside 11 thematic reports authored by top researchers in the field, the current edition ambitiously sets out to explore changes to the ways in which civil society organisations do their advocacy work around digital technology-related issues as well as how technology and rights advocacy priorities have shifted. Through contributions from civil society organisations around the world examining the shifts from different angles, rooted in global South perspectives, "GISWatch 2021-2022 focuses on responses to some of the fundamental questions brought by the pandemic to inform civil society's advocacy around digital technology issues and their potential to shape future horizons."
The full report is now online and available in PDF, ePub and MOBI file formats for use on most digital devices. Download your copy today and help us spread the word!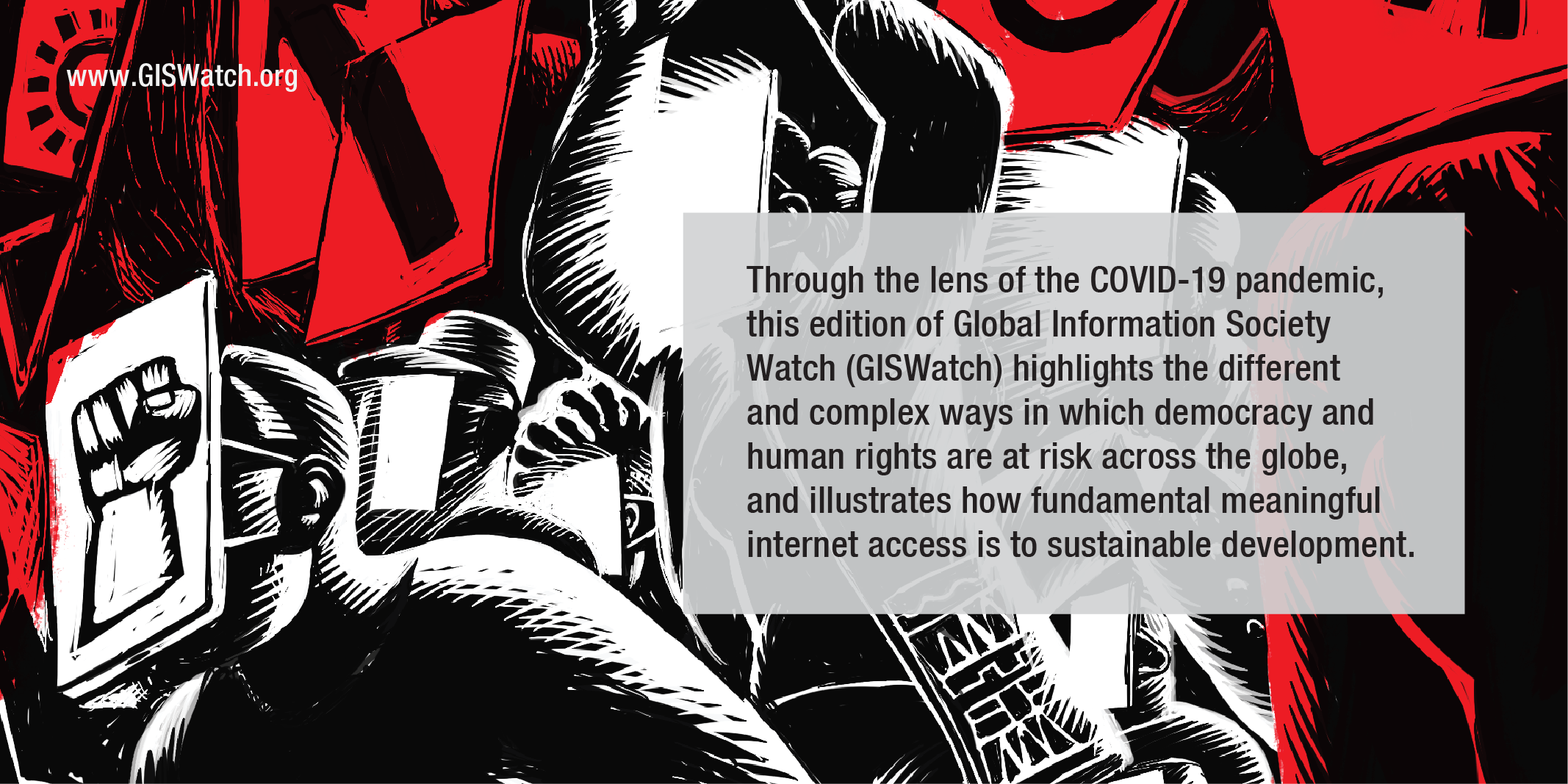 Download your copy today! Visit giswatch.org to learn more