Twitter-interview on Internet Universality Indicators
Internet Universality Indicators: what are they? how are they going to be used? Will they be able to influence policy? On 19 October, 2017, we discussed #InternetUniversality with Guy Berger, director of freedom of expression of UNESCO, in a Twitter-interview.
Digital citizens and their rights in India
Digital Empowerment Foundation (DEF) in association with Friedrich Naumann Stiftung für die Freiheit (FNF) and UNESCO India organised the second Digital Citizen Summit (DCS) in New Delhi on September 21 and 22, 2017. Supported by the Association for Progressive Communications (APC) and the Internet Society (ISOC), the summit was organised in the context of growing imperative for developing a multi-stakeholder dialogue platform with the objective of generating actionable policy recommendations regarding the ubiquity of digital in our everyday life.
Columns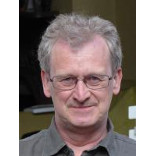 Inside the Information Society
David Souter writes a weekly column for APC, looking at different aspects of the information society, development and rights. David's pieces take a fresh look at many of the issues that concern APC and its members, with the aim of provoking discussion and debate. Issues covered include internet governance and sustainable development, human rights and the environment, policy, practice and the use of ICTs by individuals and communities.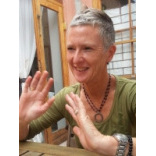 The internet of memory: Stories from the APC community
What were information and communication technologies like in the 1980s and 1990s? What are the stories of the genesis and evolution of non-profit computer networks working for social change? Twice a month, this section will take a historical look at the APC community's journey of internet activism and make links to where we are now. Join Jennifer Radloff in this retrospective trip exploring the connections between the past and the present.