Connecting rural South Africa: The case for community networks
"There is so much potential in rural South Africa, and with a little bit of capacity building, a lot of things could happen around affordable internet access," said Carlos Rey-Moreno of APC's Local Access Networks project at the end of a workshop with the Technology Innovation Agency.
Getting woke about getting laid: A HOLAAfrica sex-positive experience
How to start a sex-positive conversation around queerness, sensuality and sexuality, gender expression, and even violence? HOLAAfrica is one platform that shows us how to do it. From pleasure manuals to podcasts to articles, the platform raises and discusses sensitive issues and concerns.
The politics of self-care and feminism
What is self-care in a time of hyper-connected people and devices and of image-saturated capitalism, and what does it mean to speak about self-care in relation to feminist politics and the women's movement?
AfriSIG 2018: Reflections on my experience
When I was first accepted to join the African School on Internet Governance (AfriSIG), I thought that it would be a dense, academic course, with tech experts and policy makers coming together to discuss issues around internet governance. Coming from a non-tech, civil society background (my work is on curbing hate speech in Nigeria through online reporting and countering), I arrived at AfriSIG as a novice to the internet governance table.
Columns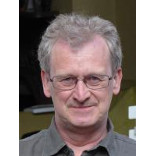 Inside the Information Society
David Souter writes a weekly column for APC, looking at different aspects of the information society, development and rights. David's pieces take a fresh look at many of the issues that concern APC and its members, with the aim of provoking discussion and debate. Issues covered include internet governance and sustainable development, human rights and the environment, policy, practice and the use of ICTs by individuals and communities.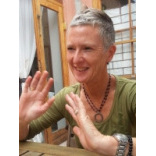 The internet of memory: Stories from the APC community
What were information and communication technologies like in the 1980s and 1990s? What are the stories of the genesis and evolution of non-profit computer networks working for social change? Twice a month, this section will take a historical look at the APC community's journey of internet activism and make links to where we are now. Join Jennifer Radloff in this retrospective trip exploring the connections between the past and the present.