What good can come out of the coronavirus?
"Covid-19 may be the biggest global crisis yet that many of us have ever faced, and I am not making light of the situation," says Jun-E Tan, the author of this piece. "We did not ask for destruction, but now that it is here, this may be an opportunity never seen before to build back better."
Columns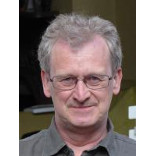 David Souter writes a column for APC twice a month, looking at different aspects of the information society, development and rights. David's pieces take a fresh look at many of the issues that concern APC and its members, with the aim of provoking discussion and debate. Issues covered include internet governance and sustainable development, human rights and the environment, policy, practice and the use of ICTs by individuals and communities.