GISWatch 2020 launch: Technology, the environment and a sustainable world
The new edition of GISWatch on "Technology, the environment and a sustainable world: Responses from the global South" is launching! Be sure to save the date – 22 April – and join us as we explore the constructive role that technology can play in confronting environmental and climate crises.
Open call for grants to support community networks in the global South
The Local Networks initiative announced its 2021 grant programme for projects involving existing or new community networks linked to technological innovation and appropriation, gender and women's participation, community-led processes and policy-related aspects. The call is open until 30 April.
A tribute to Makane Faye: Trainer, mentor, friend and colleague
The community of the African School on Internet Governance (AfriSIG) has lost a mentor and trainer following the death of faculty member Makane Faye in a road traffic accident in Senegal on Friday, 26 March 2021, while he was travelling to Dakar from the holy city of Touba.
Body and Data: "I am still learning"
I don't get it, how could we let these people/companies condition us into thinking that we need to remove our freckles to look beautiful but then at the same time use those freckles as a filter to make us feel beautiful? 'Beautiful' does not feel like a correct term, maybe 'Presentable'?
Columns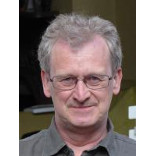 David Souter writes a weekly column for APC, looking at different aspects of the information society, development and rights. David's pieces take a fresh look at many of the issues that concern APC and its members, with the aim of provoking discussion and debate. Issues covered include internet governance and sustainable development, human rights and the environment, policy, practice and the use of ICTs by individuals and communities.