TEDIC Paraguay: Mass surveillance in the context of state emergency
Unprecedented levels of surveillance, data exploitation, and misinformation are being tested across the world. It is important to examine how these technological solutions will impact democracy at the global level, both during this emergency period and moving forward.
Columns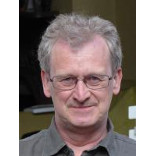 David Souter writes a weekly column for APC, looking at different aspects of the information society, development and rights. David's pieces take a fresh look at many of the issues that concern APC and its members, with the aim of provoking discussion and debate. Issues covered include internet governance and sustainable development, human rights and the environment, policy, practice and the use of ICTs by individuals and communities.