Save the date! Disco-tech 2019 on the environmental impact of ICTs
APC and partners are hosting their ninth Disco-tech event in conjunction with the 2019 IGF in Berlin, on 26 November. We invite you to join us for this peer-learning event about utilising the potential of ICTs in strategies to mitigate and adapt to the climate crisis.
Inside the Digital Society: Reviewing a World Summit
It's fifteen years since the World Summit on the Information Society – and the United Nations is pledged to hold a review of what has happened since the Summit in 2025. But are the outcomes of the Summit still relevant today? How should the UN go about reviewing it?
Weaving a community together – from grassroots to tech
This visually stunning photo essay provides a glimpse into the life of a community network and the women working at the radio station and using the other services provided by the network, located just at the outskirts of Bangalore in India.
Columns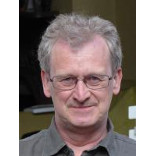 David Souter writes a column for APC twice a month, looking at different aspects of the information society, development and rights. David's pieces take a fresh look at many of the issues that concern APC and its members, with the aim of provoking discussion and debate. Issues covered include internet governance and sustainable development, human rights and the environment, policy, practice and the use of ICTs by individuals and communities.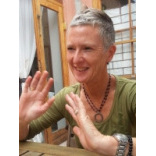 The internet of memory: Stories from the APC community
What were information and communication technologies like in the 1980s and 1990s? What are the stories of the genesis and evolution of non-profit computer networks working for social change? Twice a month, this section will take a historical look at the APC community's journey of internet activism and make links to where we are now. Join Jennifer Radloff in this retrospective trip exploring the connections between the past and the present.