Major international digital activism forum takes place in Palestine
Hundreds of students, activists and human rights defenders attended the second Palestine Digital Activism Forum in Ramallah on 17 January 2018. The event was hosted by 7amleh – the Arab Center for Social Media Advancement, a non-profit organisation aimed at enabling Palestin...
A bit of IGF 2017: Access, fake news, hate speech and empowerment
The 12th annual Internet Governance Forum (IGF) took place on 18-21 December 2017 in Geneva. Here I will look at a number of the issues discussed at the Forum that were of particular interest to me as they are related to the work done by my organisation, Intervozes, in Brazil.
Disrupting gender-power dynamics through community networks
As an organisation that has worked with the Orang Asli indigenous women in peninsular Malaysia since 2013, one of the biggest challenges we have faced as EMPOWER is how best to integrate the work on the right to information and access to ICTs with the most pressing of issues: native land rights.
Columns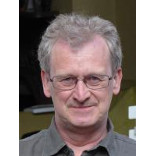 Inside the Information Society
David Souter writes a weekly column for APC, looking at different aspects of the information society, development and rights. David's pieces take a fresh look at many of the issues that concern APC and its members, with the aim of provoking discussion and debate. Issues covered include internet governance and sustainable development, human rights and the environment, policy, practice and the use of ICTs by individuals and communities.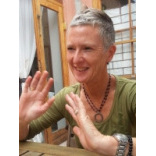 The internet of memory: Stories from the APC community
What were information and communication technologies like in the 1980s and 1990s? What are the stories of the genesis and evolution of non-profit computer networks working for social change? Twice a month, this section will take a historical look at the APC community's journey of internet activism and make links to where we are now. Join Jennifer Radloff in this retrospective trip exploring the connections between the past and the present.