Gender and community networks: Candid reflections 10 years later
In GenderIT.org's new column on community networks and gender, the writers will explore how communities can provide and run their own internet infrastructure, the existing forms of community networks, the legal and policy environment in which they have to exist and what are the gender dynami...
Internship opportunity at APC on global policy and advocacy
Are you passionate about human rights and social justice? Do you believe that the policy and regulatory decisions made about the internet today will shape the future of the world we live in? APC has an exciting opening for an intern to join its global policy and advocacy work. Apply by 4 May 2018.
Ten years of TV white space advocacy
On Friday, March 23rd 2018, the South African communications regulator (ICASA) formally gazetted Regulations on the Use of Television White Spaces spectrum. This means that, subject to type approval and to authorisation through a geo-location database, TV White Space wireless communication equipment can legally be used in South Africa. This is a pretty big deal.
Swipe me left, I'm Dalit
Everything from knowledge to housing to career is determined by one's social location. And so are relationships.
Columns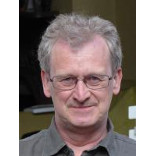 Inside the Information Society
David Souter writes a weekly column for APC, looking at different aspects of the information society, development and rights. David's pieces take a fresh look at many of the issues that concern APC and its members, with the aim of provoking discussion and debate. Issues covered include internet governance and sustainable development, human rights and the environment, policy, practice and the use of ICTs by individuals and communities.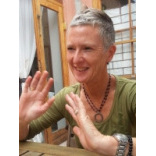 The internet of memory: Stories from the APC community
What were information and communication technologies like in the 1980s and 1990s? What are the stories of the genesis and evolution of non-profit computer networks working for social change? Twice a month, this section will take a historical look at the APC community's journey of internet activism and make links to where we are now. Join Jennifer Radloff in this retrospective trip exploring the connections between the past and the present.