Publisher: APCNews
Published on
Page last updated on
"Internet Rules: Unboxing Digital Laws in South Asia" is an annual capacity-building event that brings together young researchers, journalists, technologists, lawyers and digital rights defenders from the region to enhance their understanding and analysis of laws governing online spaces and technology. This year's virtual workshop is being organised by the Association for Progressive Communications (APC) in collaboration with research partners Centre for Internet and Society, India.
Over the course of the week from 23 to 27 November 2020, the workshop will cover a variety of topics including ICT laws and jurisprudence; access, infrastructure and internet shutdowns; freedom of expression, gender and vulnerable groups; and legal methodology and process, among others. These sessions will be led by a fantastic group of 20 resource persons, who are leaders and subject-matter experts in their fields. We will also be joined by 26 participants from Bangladesh, Bhutan, India, Maldives, Nepal, Pakistan and Sri Lanka.
The workshop is an opportunity for participants to learn more about these issues and how to advocate for change at the national, regional and international level. We are also hopeful it will create lasting mechanisms for collaboration, engagement and communication among the participants, organisers and resource persons as they expand their advocacies in South Asia.
Here's a look at the agenda for the workshop (or you can download it in .pdf format here).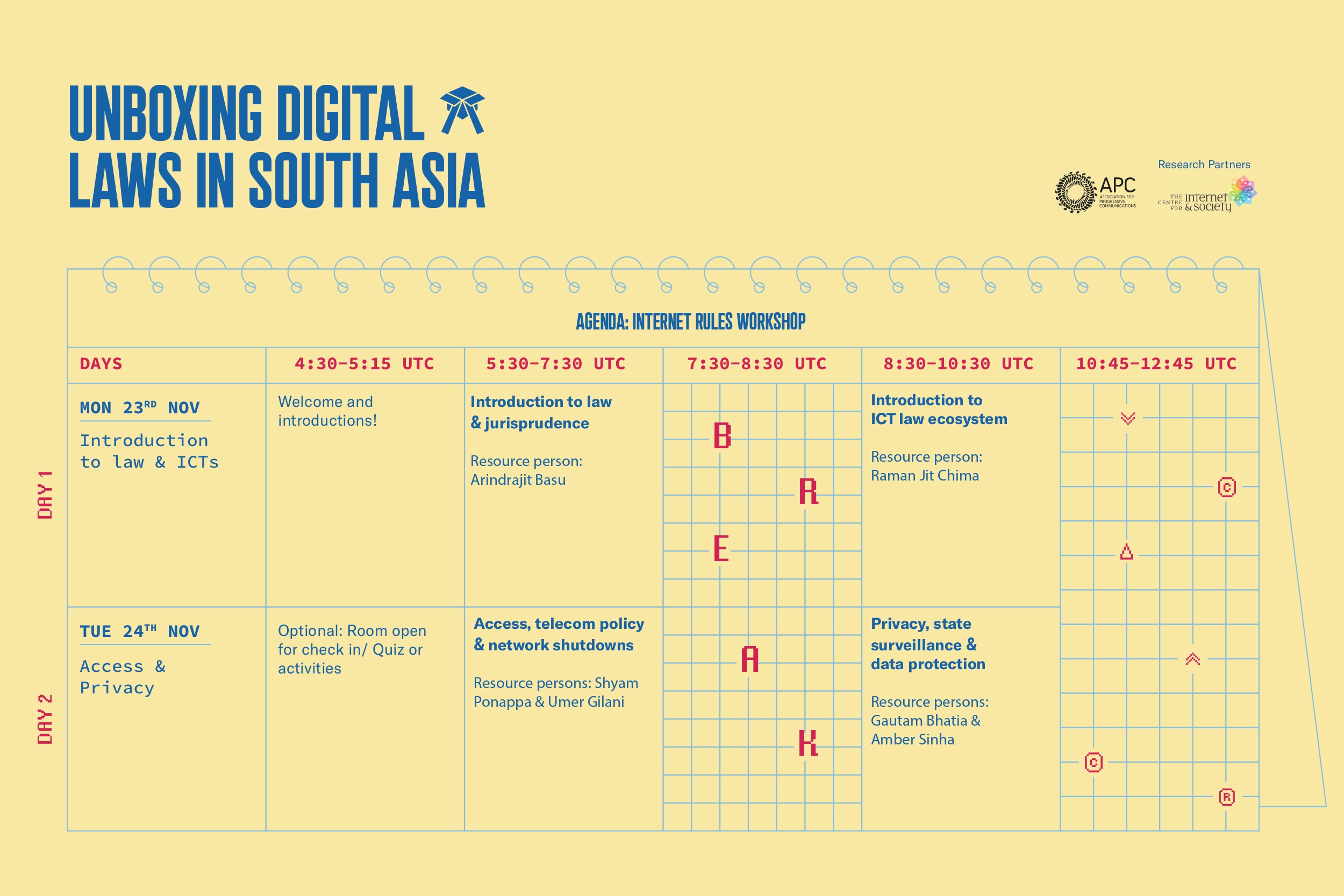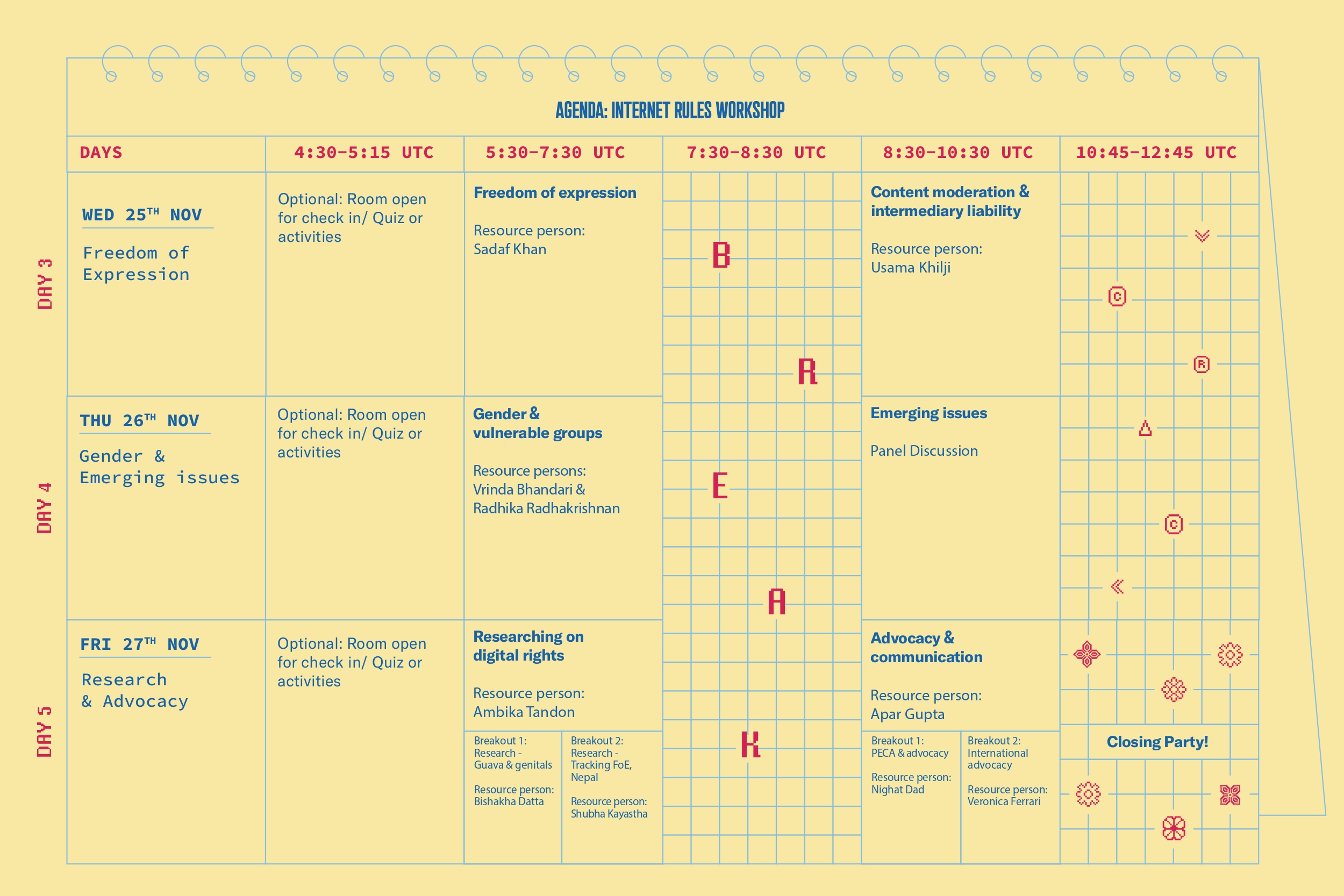 For a summary of Day 1 sessions, see: Young digital rights defenders in South Asia come together to learn about internet governance through ICT laws
For a summary of Day 2 sessions, see: Day 2 of the Internet Rules workshop: Navigating issues around meaningful access and the right to privacy
For a summary of Day 3 sessions, see: Day 3 of the Internet Rules workshop: Revisiting freedom of expression and the importance of context-based, grounded and inclusive content moderation
For a summary of Day 4 sessions, see: Day 4 of the Internet Rules workshop: Deep dives into gender and technology, data sovereignty and the impact of algorithms in our everyday life
For a summary of Day 5 sessions, see: Day 5 of the Internet Rules workshop: Strengthening advocacies and communications towards a more resilient and effective digital rights movement in South Asia