By APCNews
Published on
Page last updated on
Internet Rules is a unique capacity-building opportunity for young digital rights defenders to enhance their skills for understanding and analysing laws governing online spaces and technology. We seek to provide this platform for young lawyers, activists, researchers and policy workers from Southeast Asia to sharpen their skills in advocating for rights-compliant digital laws.
The workshop creates an opportunity for participants to engage with experts and practitioners currently working to improve digital laws and to network with fellow digital rights defenders while building their capacity to impact change at the national, regional and international levels.
The workshop will be held on a virtual platform from 20 to 24 September 2021. We aim to hold a space that will allow participants to:
Enhance their understanding of a rights-based perspective of digital laws in Southeast Asia.
Gain tools and resources on digital laws and jurisprudence to aid in research and advocacy.
Build relationships with peers for greater collaboration.
Here's a look at the agenda for the workshop: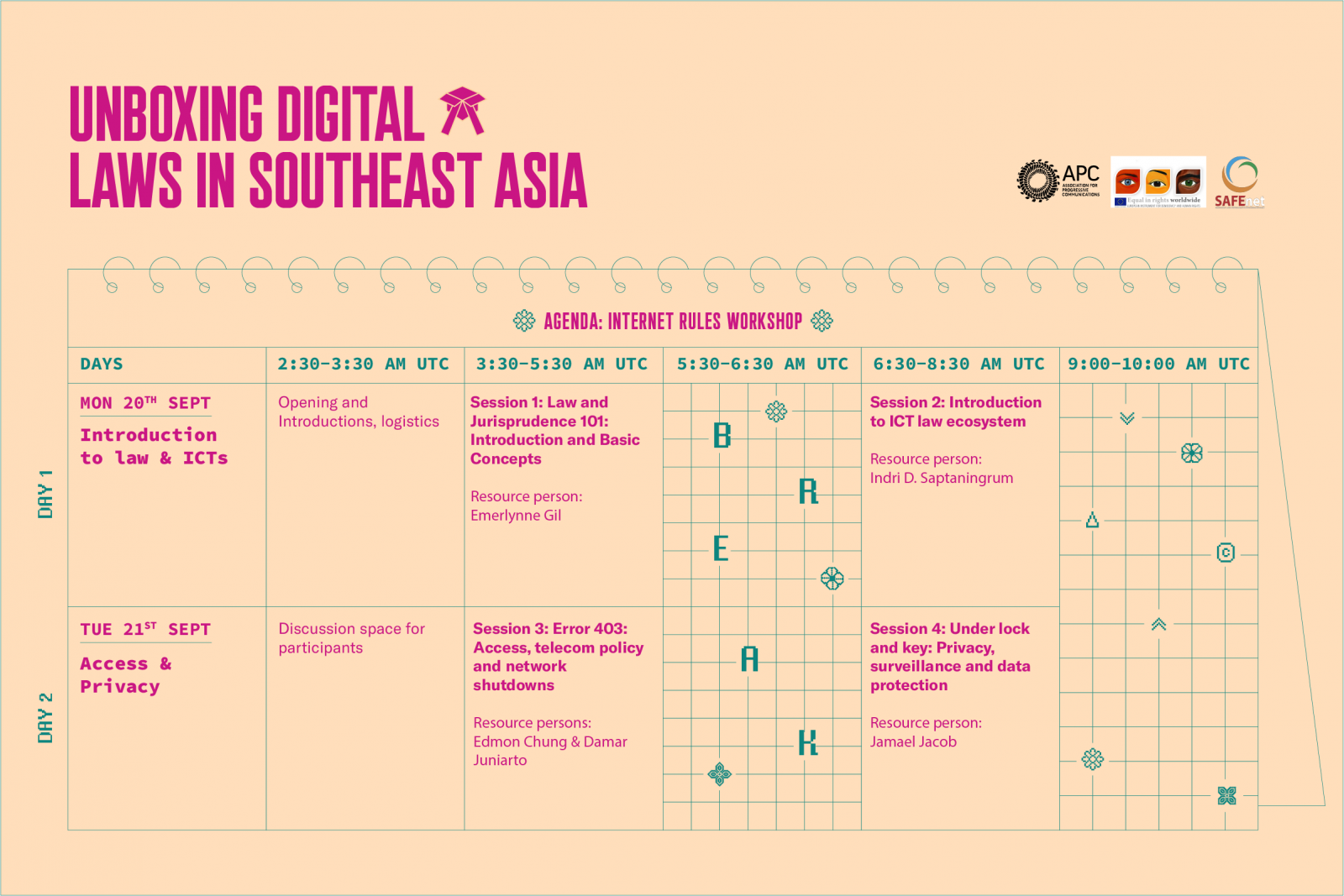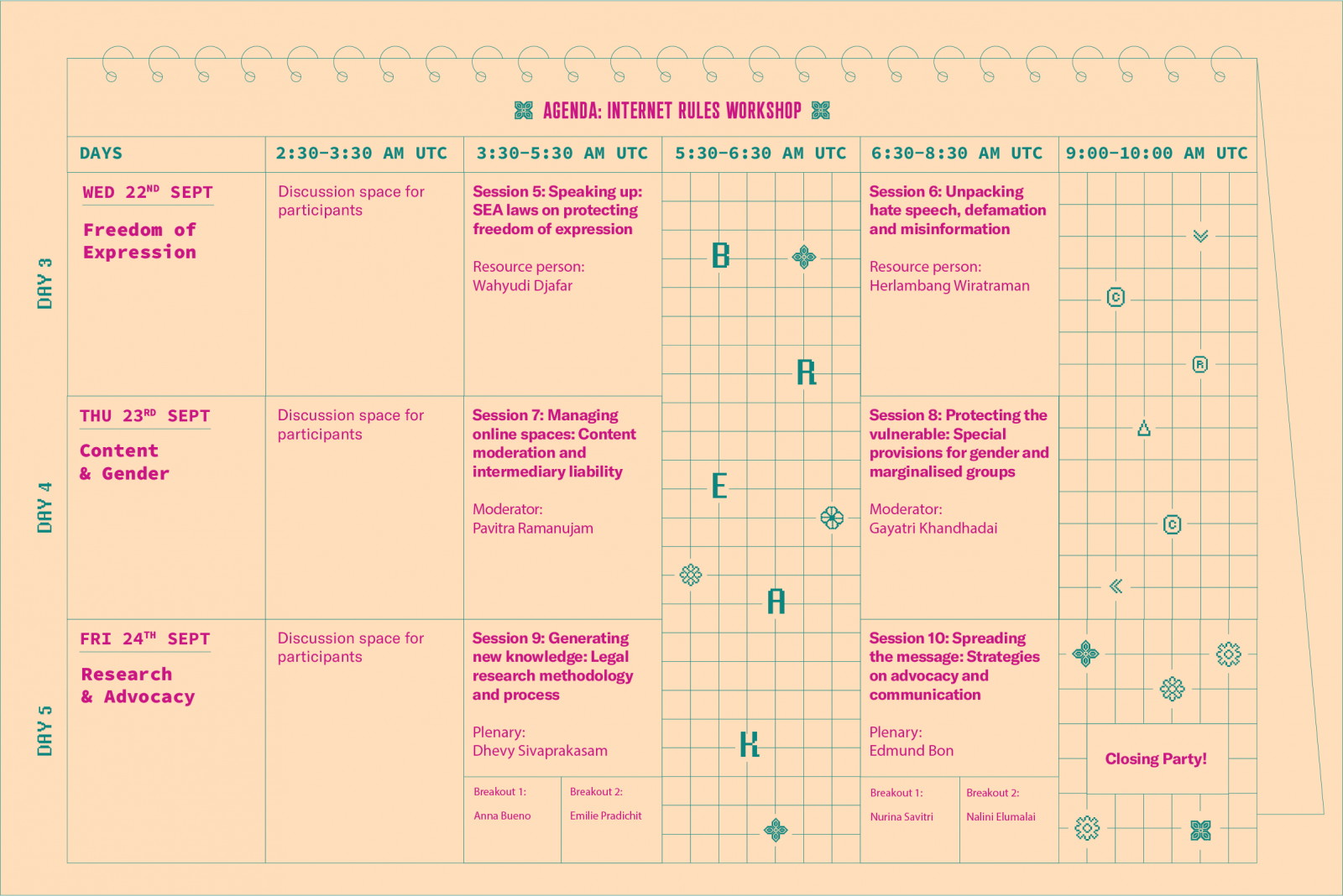 This workshop is being organised by the Challenge project, which is funded by the European Instrument for Democracy and Human Rights.