Inside the Digital Society: The climate for digital development
Predicting the future's hard but there are two global trends that seem fairly certain. Digitalisation and climate change are likely to shape our future more than anything else that we can see at present. How are they linked? Or, to put it another way, why aren't they linked more?
Columns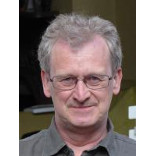 David Souter writes a column for APC twice a month, looking at different aspects of the information society, development and rights. David's pieces take a fresh look at many of the issues that concern APC and its members, with the aim of provoking discussion and debate. Issues covered include internet governance and sustainable development, human rights and the environment, policy, practice and the use of ICTs by individuals and communities.